Some aspects of home ownership—such as the benefits it can offer personally—never change, regardless of how the housing market changes. Due to the comfort it provides as well as the fact that it is a place that is genuinely yours, owning a home probably makes you experience a sense of attachment.
We've completely embraced the significance of our homes over the past few years as we've spent more time there than ever before. As a result, we now place even greater value on the emotional advantages our homes offer.
As the most recent State of the American Homeowner from Unison puts it:
". . . one thing has stayed the same: the home continues to be of the utmost importance and a place of security and comfort."
According to the same Unison study: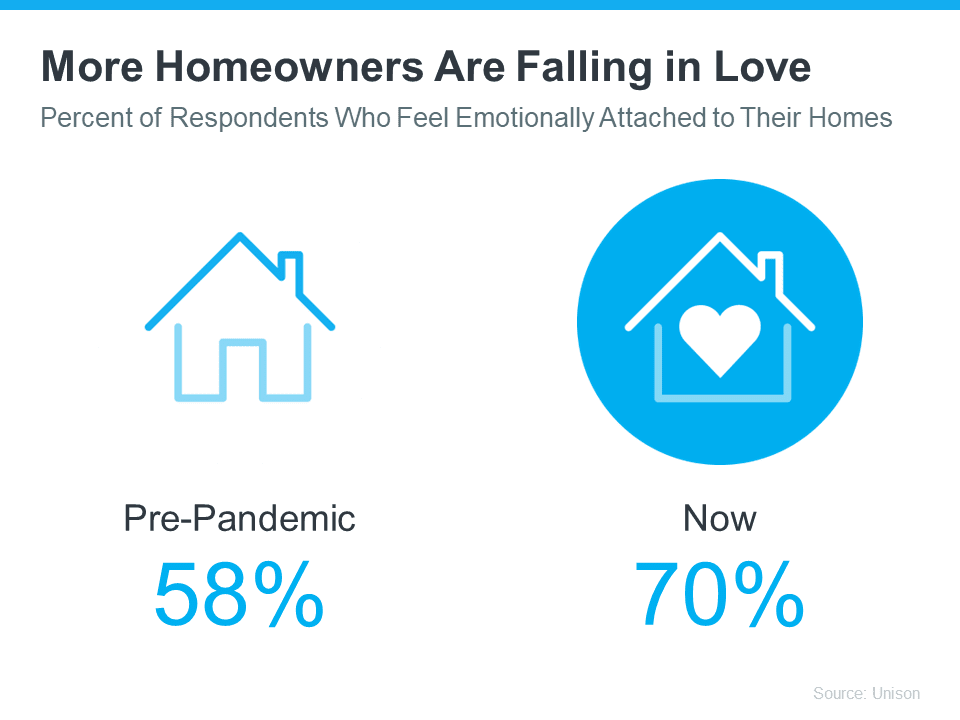 91% of homeowners claim that owning a home makes them feel accomplished, secure, or stable.
Living through a pandemic, according to 64% of American homeowners, has made owning a home more important to them than ever.
This survey also demonstrates, unsurprisingly, that homeowners today cherish their homes even more as our attachment to them has increased:
The National Association of Realtors (NAR) also explains:
"In addition to tangible financial benefits, homeownership brings substantial social benefits for [households], communities, and the country as a whole."
In other words, owning a home gives you and your loved ones a place to thrive in addition to gradually increasing your net worth. Additionally, homeownership enables you to engage with your community and make a significant contribution because you are surrounded by people who have similar experiences.
Let me be the key to unlocking a home you can genuinely fall in love with. Whether you're considering purchasing your first home, upgrading to your dream home, or downsizing to something that better fits your changing lifestyle.