If you're looking for the best smashburgers in Los Angeles, you're in luck. There are plenty of delicious options to choose from in this city. From classic cheeseburgers to more creative twists on the traditional dish, there's something for everyone.
Los Angeles is home to a variety of restaurants and food trucks that serve up mouth-watering smashburgers. Some of the most popular spots include Shake Shack, The Oinkster, and The Standing Room. Each of these places has its unique spin on the smashburger, but all of them share a commitment to using high-quality ingredients and expert cooking techniques.
Whether you're a long-time resident of Los Angeles or just visiting, be sure to try some of these fantastic smashburgers. With so many great options to choose from, you're sure to find a new favorite that will leave your taste buds satisfied.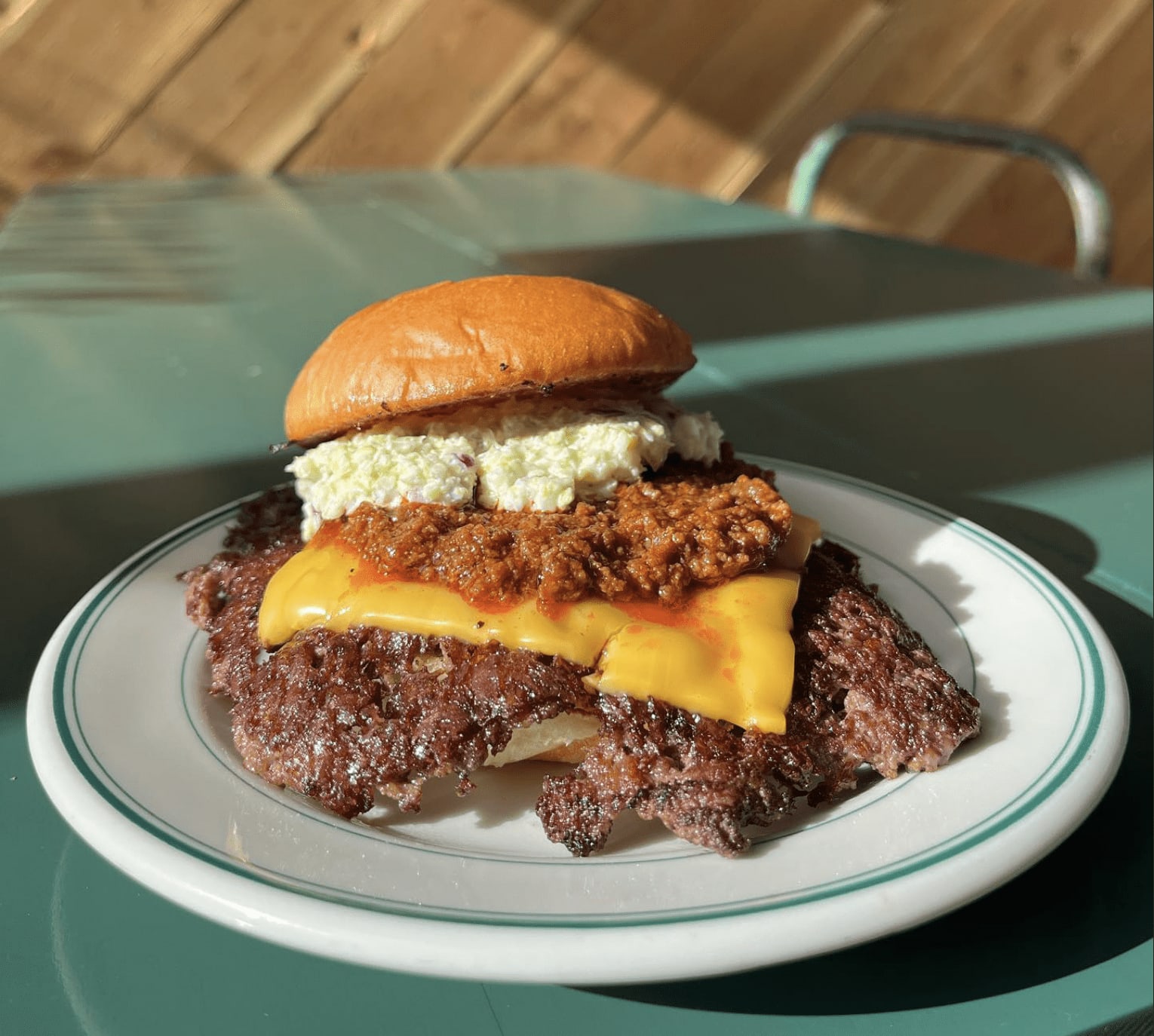 Burger She Wrote
This spot is loved by celebrities and locals alike. Burger She Wrote's patties are thin and crispy, yet so juicy and flavorful. Even the bun is toasted yet soft enough to melt in your mouth. With all the balance of flavors and textures, the hype is well-deserved in our book!
📍7454 1/2 Beverly Blvd, Los Angeles, CA 90036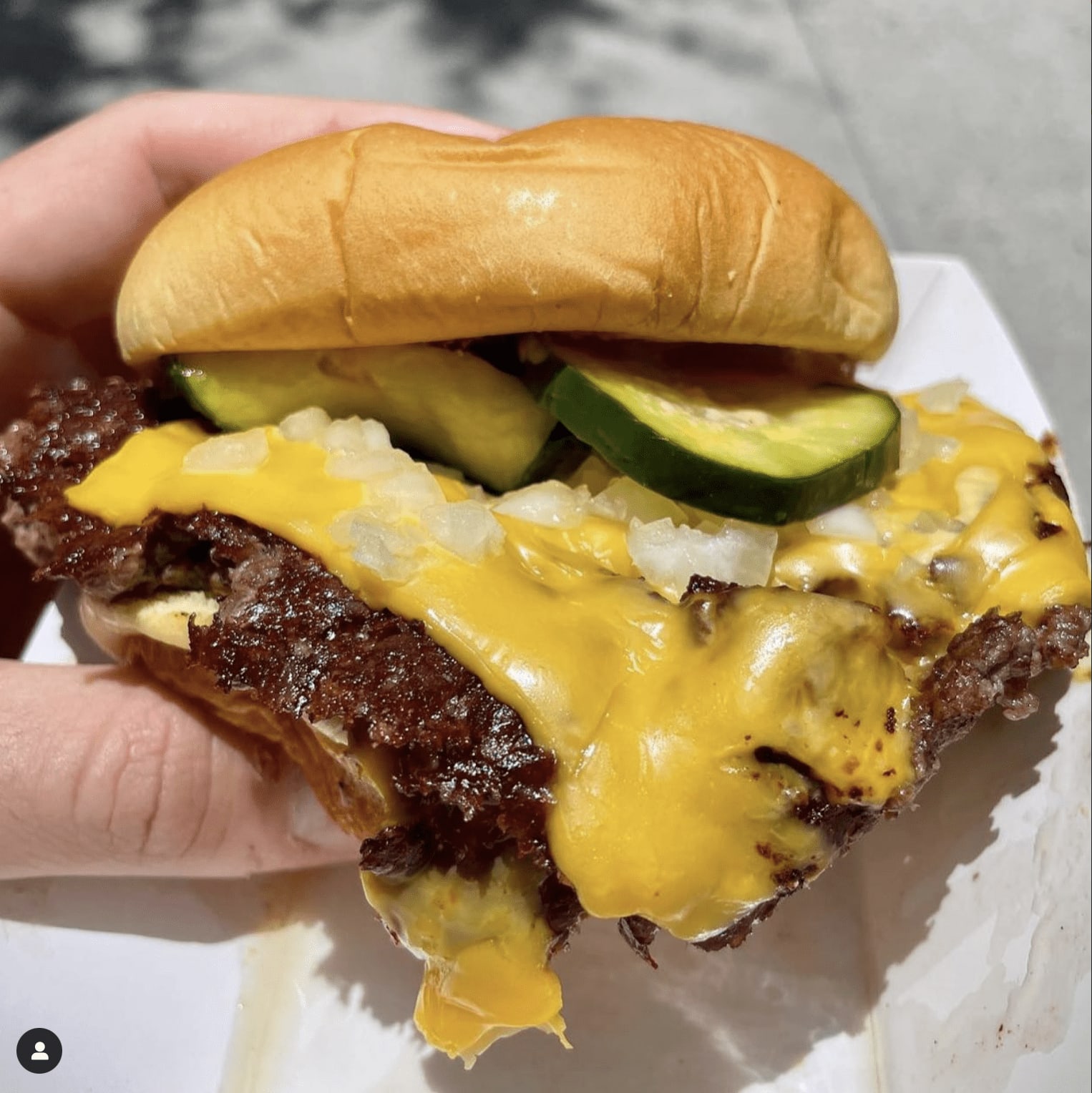 Love Hour
Love Hour is a local treasure that offers the ultimate customizable burgers. You're welcome to order it how you want it, whether it's a single, doubles, hell—even a triple. They also collaborate with other L.A. spots to create the most unique smashburgers out there.
📍532 S Western Ave, Los Angeles, CA 90020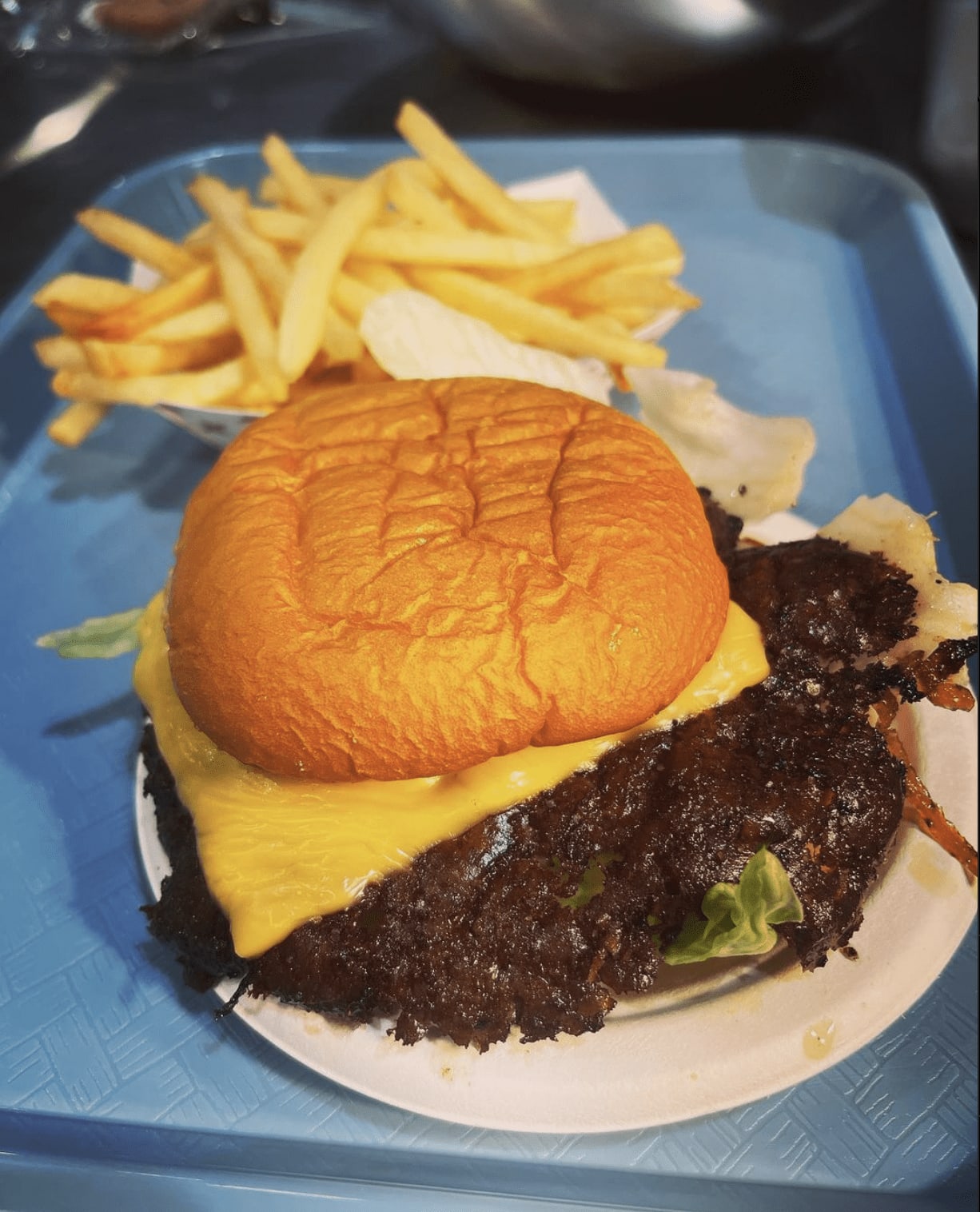 For The Win
If creating a smashburger is a form of art, then For The Win has mastered it. Their signature smashburger wasn't created over night. All the ingredients were tested until they found the ultimate ground beef blends, with the perfect buns and sauce recipes. When you bite into their burger, you'll know it to be true.
📍Hollywood: 6221 Franklin Ave, Los Angeles CA 90028
📍Whitter: 12602 Hadley Street, Whittier, CA 90601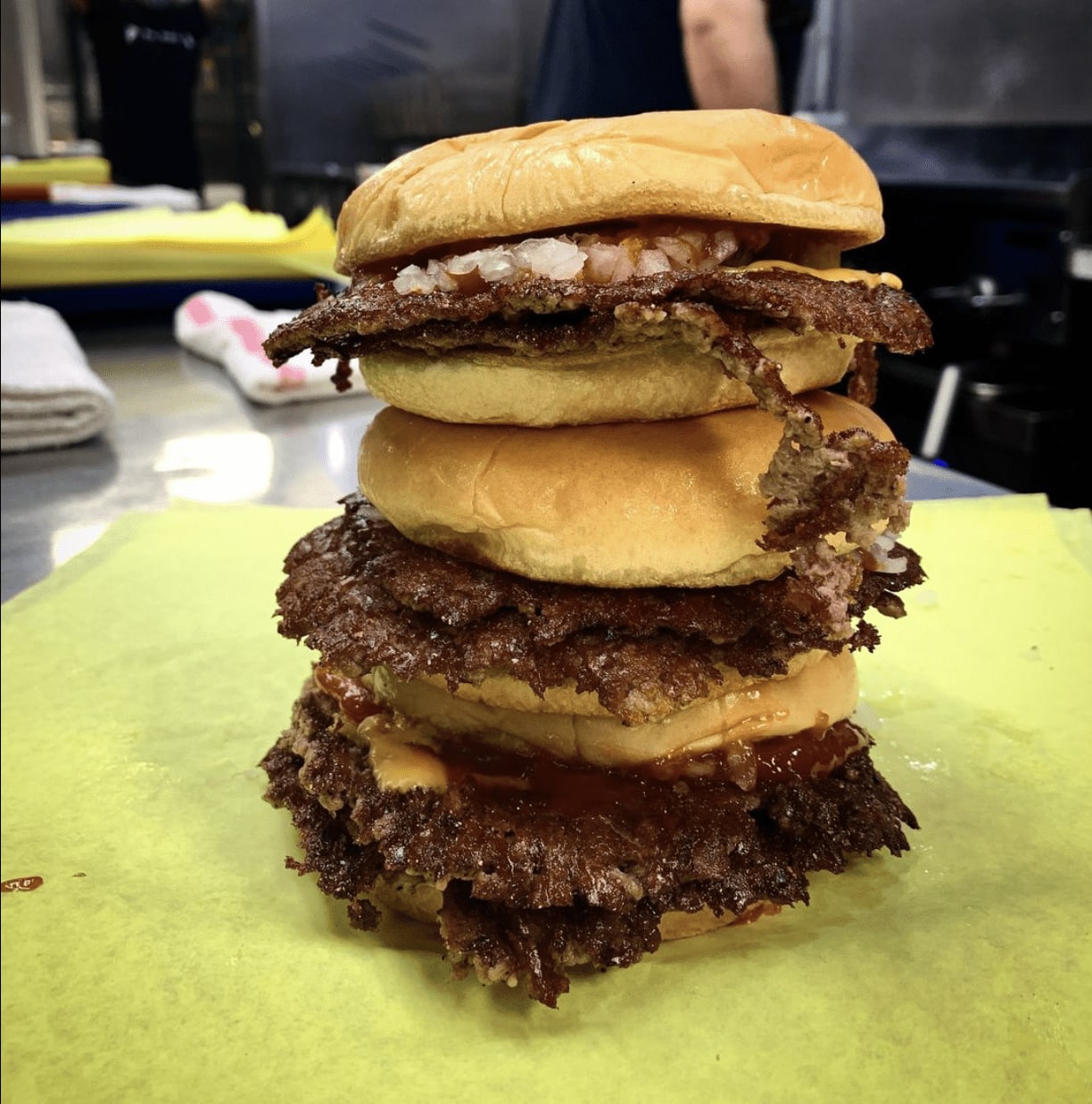 Burgers Never Say Die
Burgers Never Say Die often gets accredited for starting this whole smashburger craze, and we have to agree with that honor. They offer single or double smashburgers with the typical fixings of juicy pickles, freshly chopped onions, and cheese. So simple, yet so deliciously perfect. Expect a long line, but trust us, it's worth it.
📍2388 Glendale Blvd Unit A, Los Angeles, CA 90039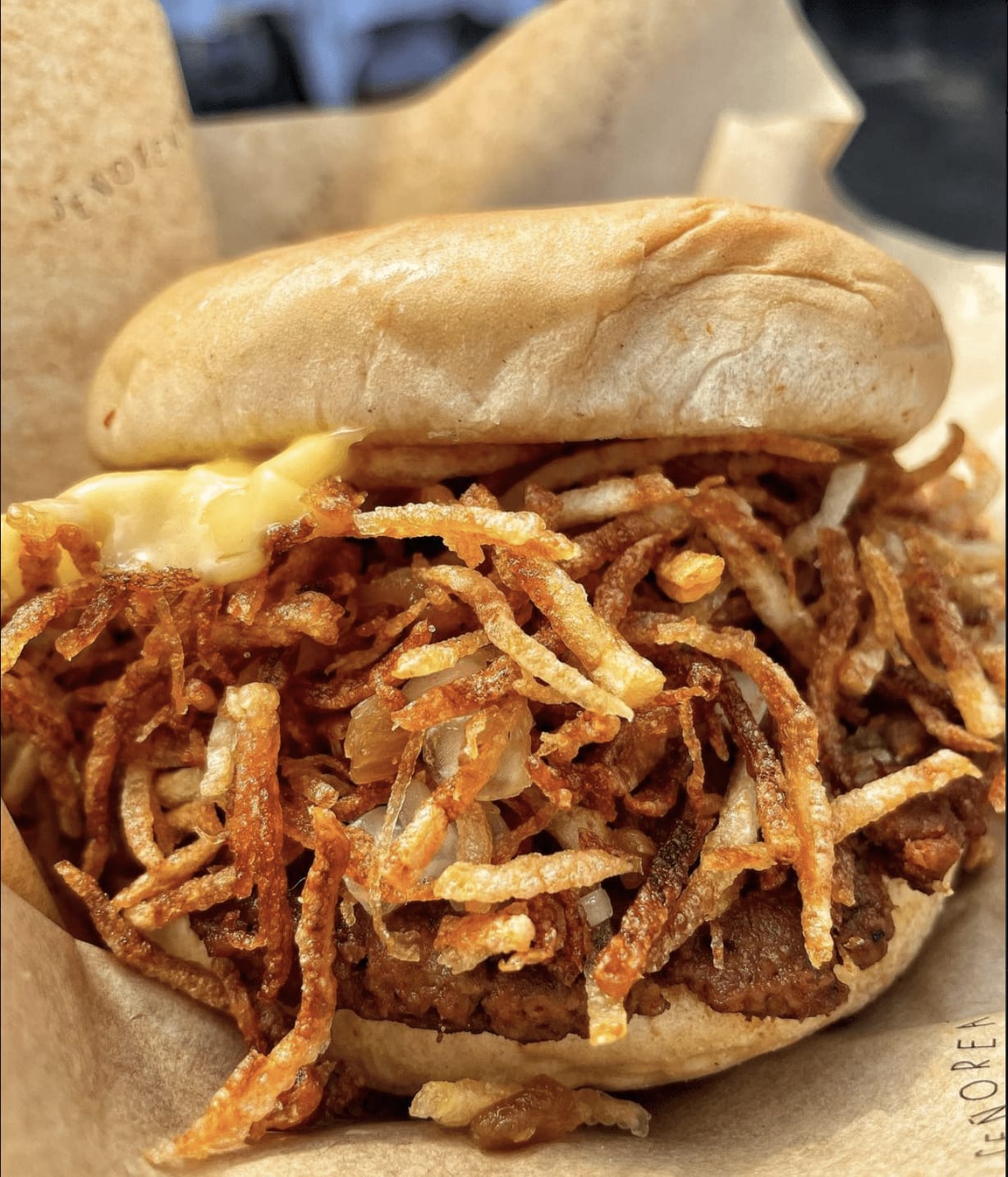 Senoreata
Vegans, this ones for you! Evanice is a Cuban, Brazilian American who started Senoreata as a way to connect with her roots even through her veganism. Inspired by her family, her food is made with love, and every bite is a taste of her culture. She knows how important food is even through veganism, and her pop-up at Smorgusburg offers the best vegan smashburger out there. In fact, Smorgasburg is back this Sunday, so you can bite into it this weekend.
📍ROW DTLA, 777 S Alameda St, Los Angeles, CA 9002