Ever wondered what a California Room is? The short version is that it's an indoor-outdoor living space that's been given the star treatment. It's part room, part sunroom, part porch with all charm. The California room is a space to host, relax and (comfortably) take in the great outdoors.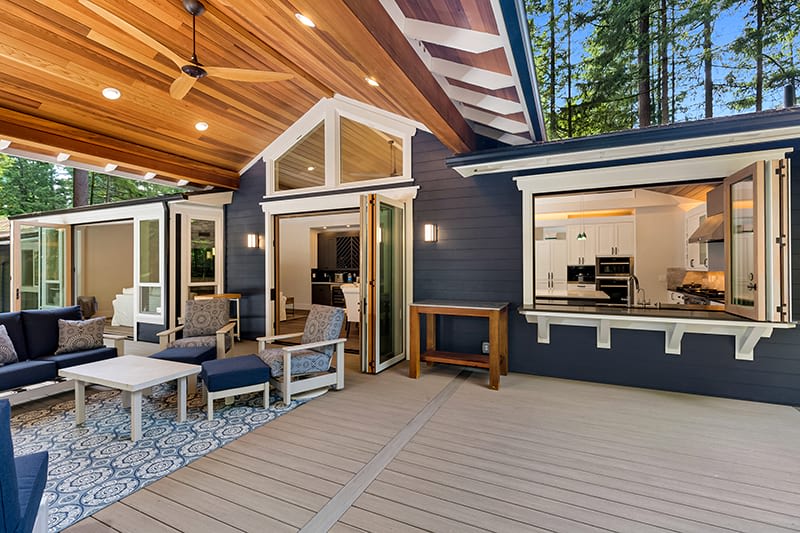 California rooms are inspired from the breezy loggias prevalent in southern Europe where the climate is mild—think of villas in the Italian countryside, open-air estates on the coast of Greece and Spain, and grand, airy maisons in the south of France.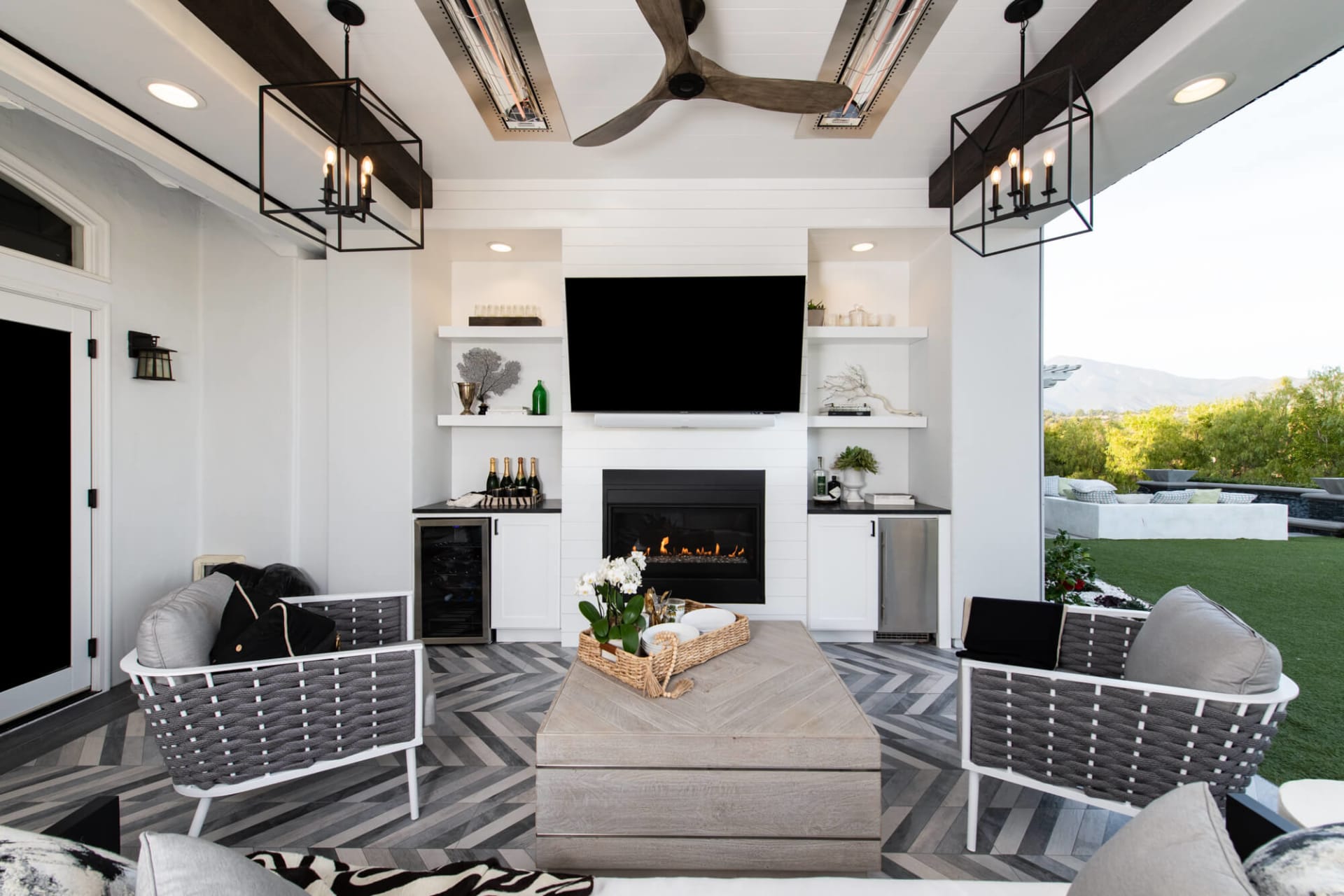 While this design feature has been beloved for many years, its popularity surged with the onset of the pandemic, when entertaining moved completely outdoors. Today, the desire for inspired at-home outdoor living space is enduring and evolving. Of the top design experts surveyed for Fixr.com's 2022 Outdoor Living Trends Report, all agreed that creating year-round usable spaces remains a top priority for homeowners and 56% of them believe that creating indoor spaces outside is an ongoing interest among home buyers and owners.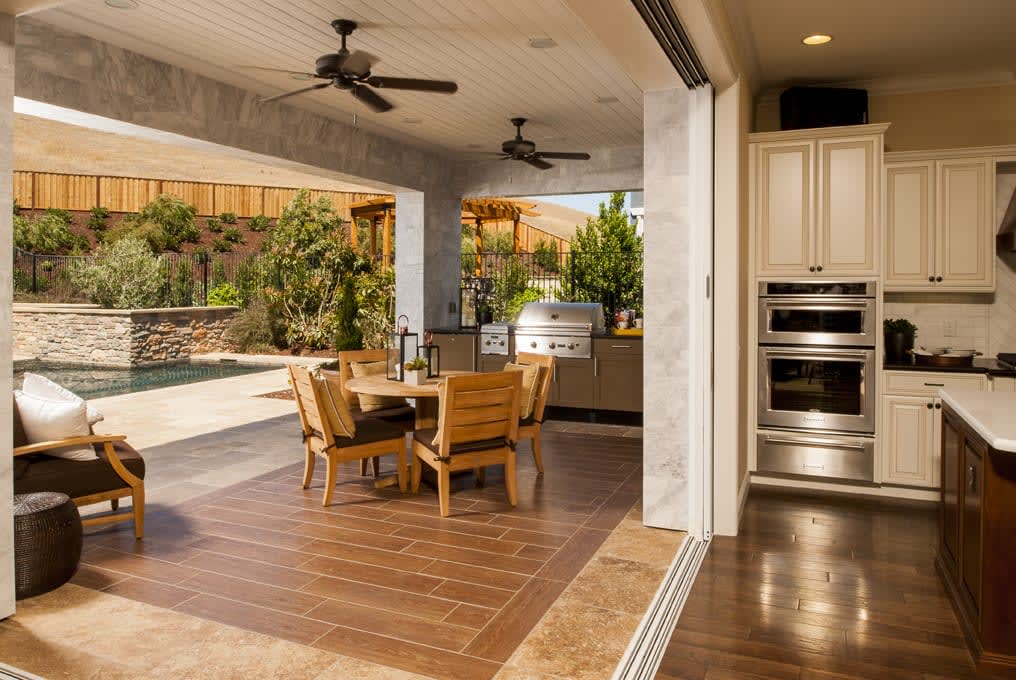 "Few things speak to the California lifestyle like being outdoors. Even in the winter season, we can enjoy a balmy day or a cozy outdoor fireside retreat," says Cynthia Montgomery, Founding Partner and CEO of Alamo, California-based J Montgomery Design. "Increasingly, the indoor/outdoor living space is becoming part of almost every landscape we create. These transitional spaces give all the feeling of the outdoors, with all the comforts of the indoors."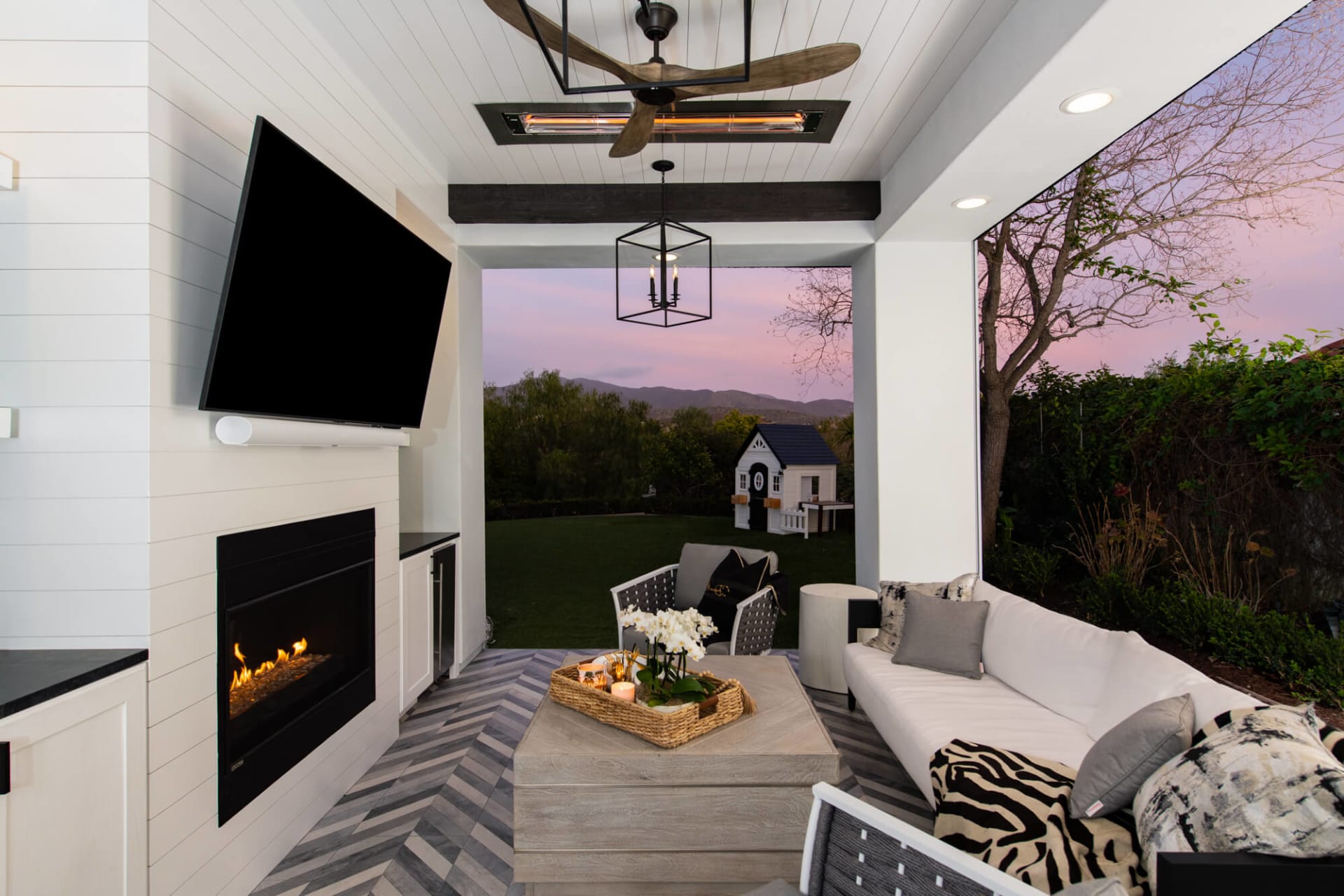 "California rooms are the ultimate embodiment of indoor-outdoor living, bringing the comforts and design of the interior to a more alfresco setting," says The Agency Alamo's Andrea Scott, who represents 110 Wayland Way in Downtown Alamo, California. "This intimate space is furnished like an indoor living room to create a luxury experience: it is an outdoor space with indoor amenities. Popular features of a California room are elegant lighting to highlight the high or cathedral ceiling of the space, heaters, misters and ceiling fans, outdoor kitchens with cabinetry, stainless steel appliances, a sink, a built-in grill, refrigeration, plentiful bar seating, at least one television and a stone fireplace. California rooms are all about entertaining."